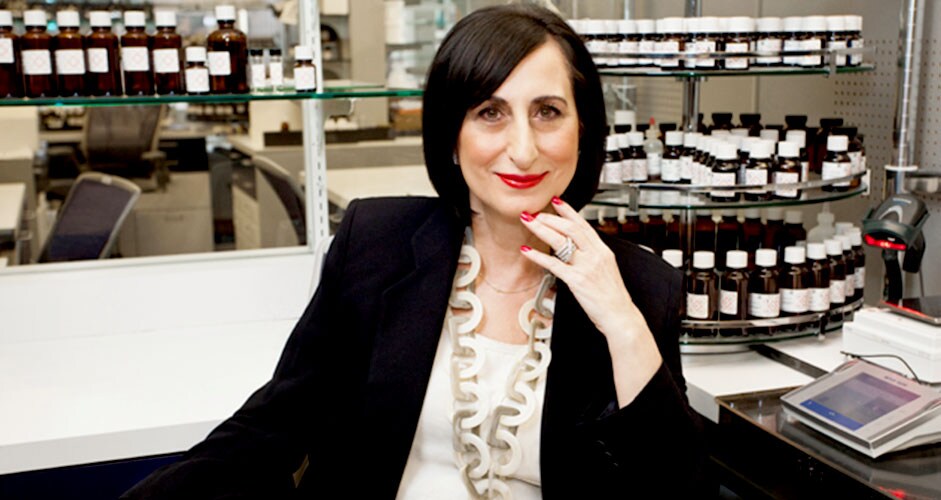 Every perfumer has a different story. Every single one. Even though the fragrances that we create are often for other people, they reflect who we are—it's still through our experience, our imprint.
I was born in Armenian Romania, but my family found their way to New York when I was twenty. I had expected to go back to college, but through total chance—one of those lucky accidents that everyone needs in their life—I got a job at a perfume factory. Two years later I started working at the fragrance house Firmenich, and I've been there for 42 years.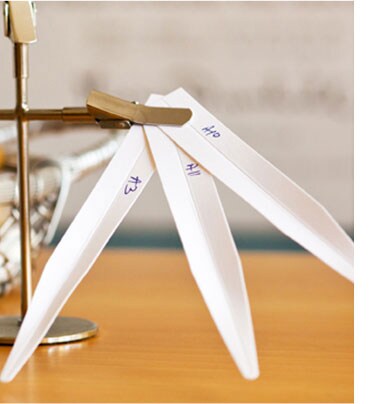 They put me in the lab, and showed me how to compound a fragrance, creating it in a certain order, just like a recipe. Soon I started taking a fragrance base and I'd add this or that. I was fascinated because I used to love, love to mix color, and I loved music. Music was one of the most instrumental things in my understanding of how to create perfume. Even the language is similar, because we talk about fragrance notes, and we talk about accords—an accord is a harmonious combination of notes. You start a new composition by putting together a few things to see if they mesh, and perfumery is the same.
I had no clue about perfumery when I started—initially, one of the only scents I really knew was of roses, because when we visited my grandparents in Bulgaria we passed through fields and fields of roses. But I think that was fortunate for me because I had no point of reference, so I had to find my own way. It was like a clean slate.
I still remember the first time I used an ingredient and I thought, "Oh my God, this reminds me of…" As a child, I lived on the Black Sea in Romania, right across the street from the beach, and the path to the water was thick with these plants you could smell as you climbed down. I always remember that scent. Then I discovered it's called galbanum—and it's still one of my favorites.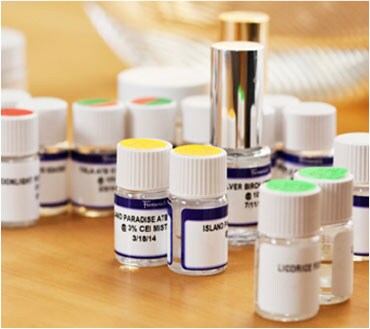 Inspiration comes from everything. The most scary thing when you're a young perfumer is wondering how do you get ideas, and how do you know you'll always have ideas? But if you're open to experiences, you can store ideas and thoughts and things in little drawers in your brain—you never know when you're going to need them. Sometimes, the most inspiring thing is your client. The more they love fragrance and want to do something special, the more I'm excited to do it with them.
One of the most memorable experiences I've had, one that changed my life and my career, was when I met Mrs. Estée Lauder. I knew she loved fragrance, and loved mixing. Then in 1984, she visited a trade show in Bologna where she thought two fragrances were especially good. When she came back to New York, she wanted to meet the perfumers—and one of them was me! I was so proud.
I like red lipstick because it makes me happy, and I like clothes that are feminine and fit well. My fragrances reflect the same things: they are simple and uncomplicated, with a point of difference, but always feminine and beautiful. And they make me happy.—As Told to The Estée Edit