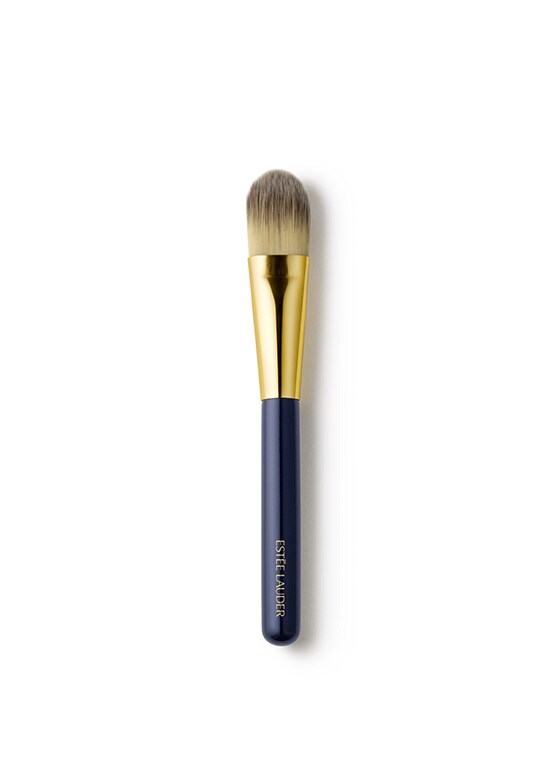 Foundation Brush
BENEFITS
Sleek brush, tapered edge for the most natural look.
Product Details
This shade/size: Out of Stock
This shade/size: Coming Soon
inactive
This shade/size: Sold Out
Free Standard Shipping & Returns
Product Details
The ultimate foundation brush for a flawless finish every time.
It provides smooth, even application. The special design—sleek, with a tapered edge—makes blending easy and gives you a natural, seamless look.
To use with your liquid foundation, pour a small amount onto the back of your hand. Sweep brush across foundation and apply to face with downward strokes until the look is even and seamless.
Also ideal for applying cream foundation.
Designed with direction from top makeup artists around the globe. Manufactured and precision-trimmed with meticulous care. Wooden handles are short and lightweight, allowing for even, effortless application.
Caring for your brushes
We recommend you clean your brush once a week. Dampen it, then apply Estée Lauder Makeup Brush Cleanser to brush hair. Use your fingers to work into a lather. (In a pinch you can use baby shampoo or a mild cleanser.)
Rinse well, then blot excess water with a paper towel and reshape the brush.
Lay brush flat to dry. Place at edge of table or counter with bristles pointing out to air-dry completely. Avoid drying upright, which can cause bristles to spread and handles to crack.
BENEFITS
Sleek brush, tapered edge for the most natural look.